MAXIMUM COVERAGE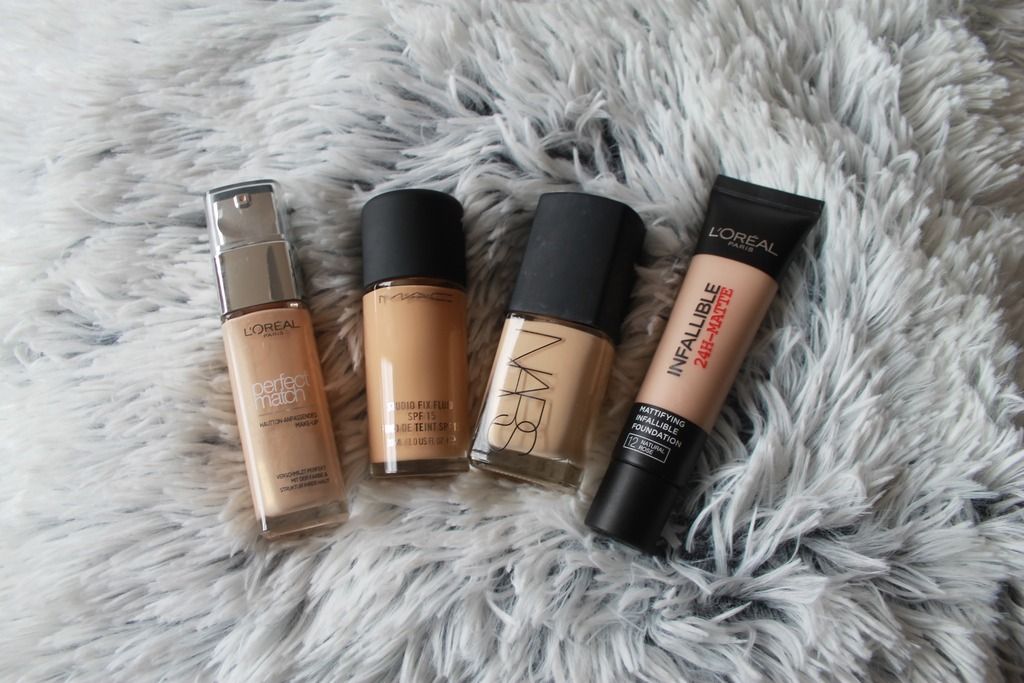 I have pretty bad acne scarring. You know those scars that will forever be a reminder that you shouldn't have popped that pimple. Well, that has become an insecurity of mine and has led me on quest to find the perfect high coverage foundation.
I can't count how many foundations I have purchased and ultimately thrown away because some beauty guru bragged about how the coverage was spectacular. In the end, it was seem that this was nothing more than a paid endorsement. No shade girl, still love you.
But, guess what? That's not me. I'm about to let you in on my four holy grail foundations that will actually cover your pimple scarring without leaving you looking like a crusty hot mess.
DRUGSTORE / HIGH STREET
Both my choices happen to be L'Oreal foundations. No, this is not sponsored; they just happen to make really kick-ass foundations.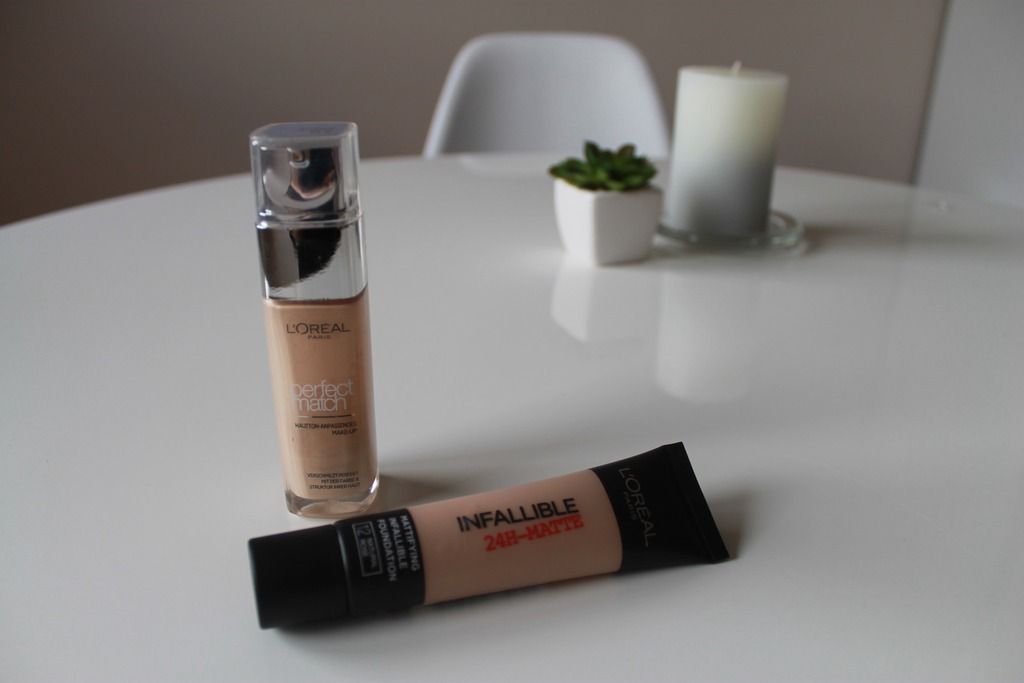 L'Oreal True Match is my child. Literally, if I lost it I would cry. This is branded as a medium to buildable coverage, but very rarely have I had to build because it covers everything so well. And it feels pretty light on the skin, too. This is the type of foundation you want for a natural glamazon look.
L'Oreal Infallible 24h-matte is the HOLY CRAP WHOSE FACE IS THIS level of coverage that you sometimes need. It feels heavier than the True Match, but it still won't leave you with a cake face. I can't say that it lasts 24-hours, but it will get you through the day with minimal oiliness in the T-zone.
HIGH END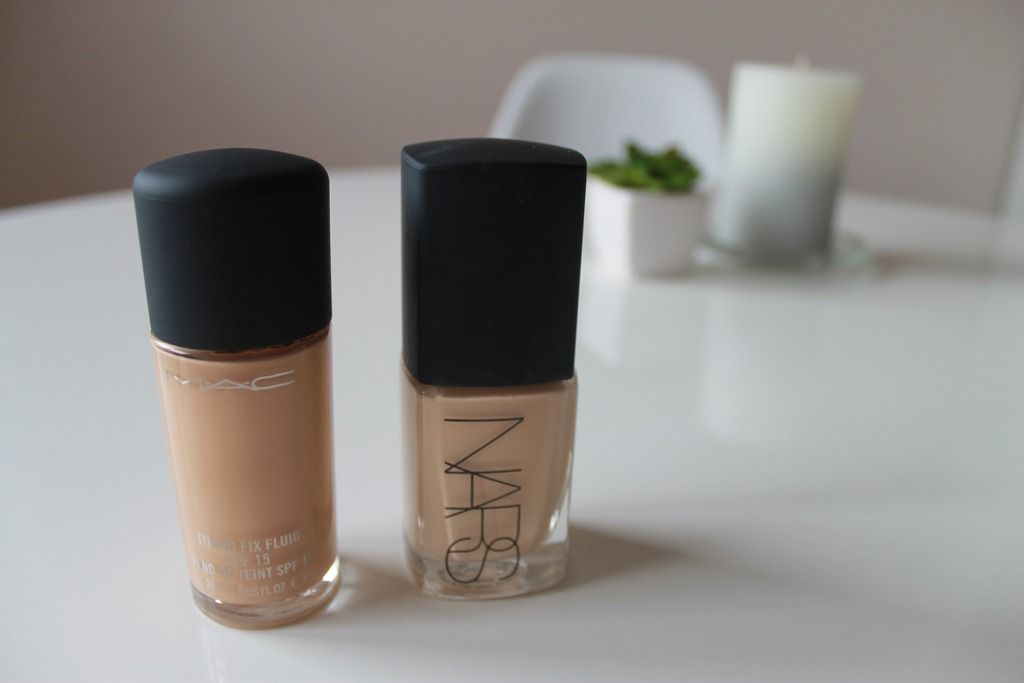 NARS Sheer Glow funnily enough doesn't make you glow. But what it does do is cover that pimple you should've left alone four days ago and that has now left you feeling self-conscious the night before the big party. While it is on the thick side, it has the additional benefit of not oxidizing… which basically means the shade colour stays the same even after setting.
MAC Cosmetics Studio Fix Fluid was my first high coverage find. Even though on my first purchase the MAC girl was clearly colourblind and had no idea how wrong her colour pick was for me, I still loved the formula. Now, with the right shade, I make a beeline for this foundation on nights out because I know that it will cover what needs to be covered, but also stay on for 89% of the night.
SWATCHES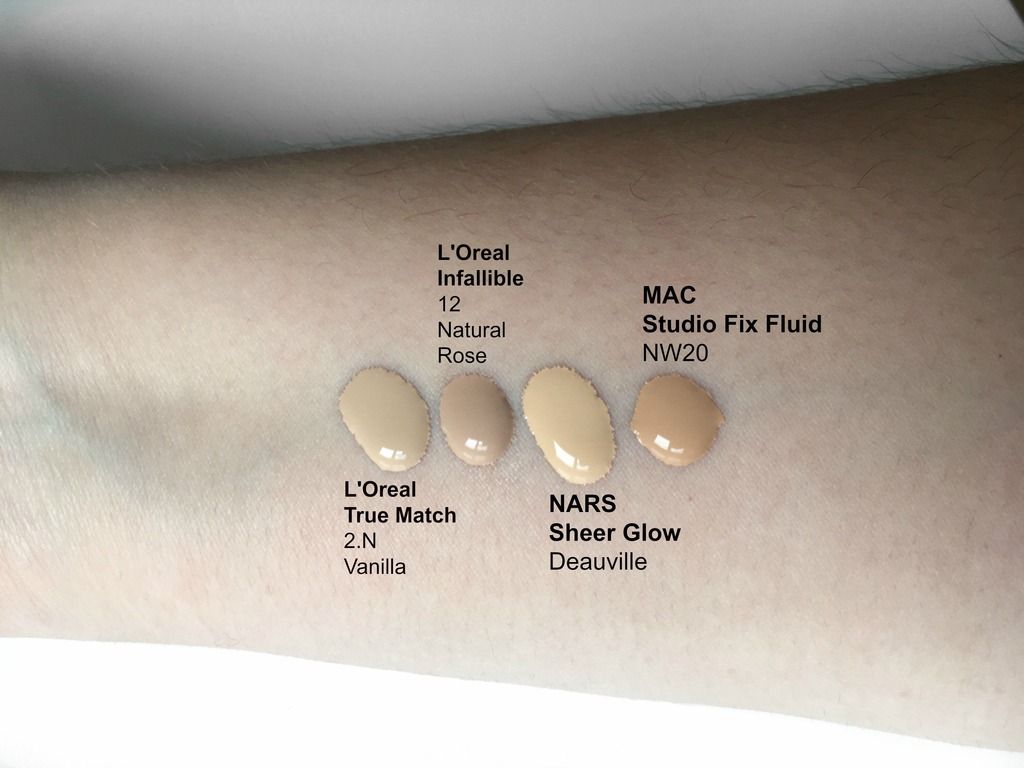 Look at how those vein lines disappear like magic.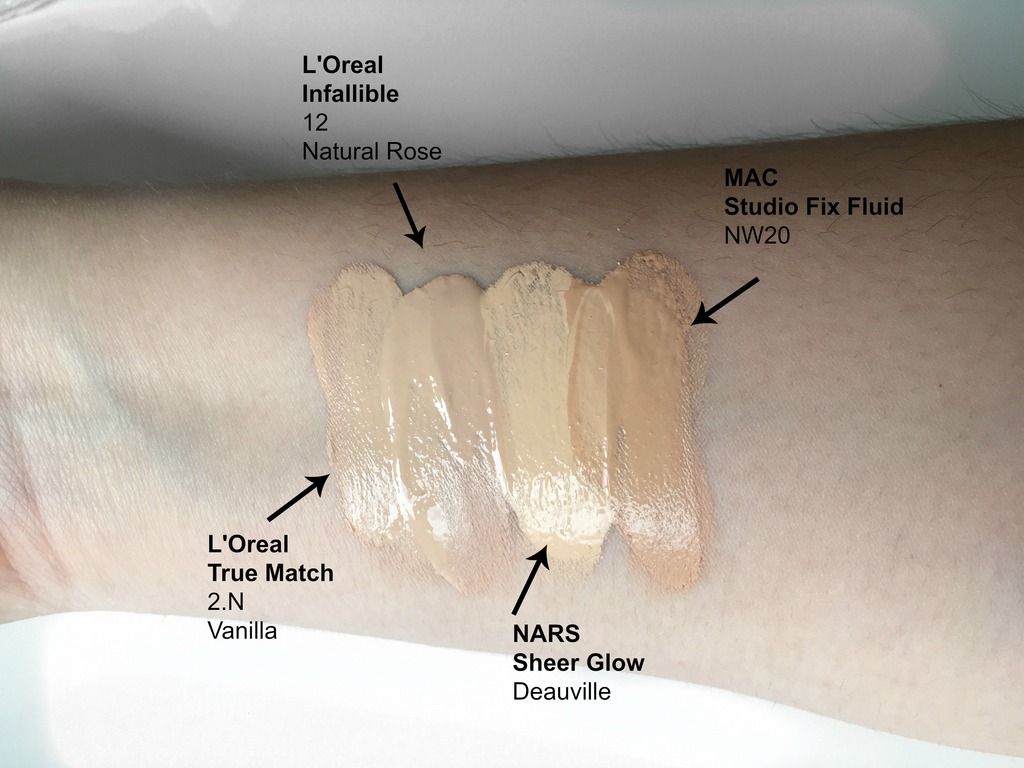 POTENTIAL DILEMMA
But if there is a drugstore version, why buy the high end? Well… on one end, high end products offer you a better color selection which means a lesser likelihood that you'll have to be Picasso mixing different shades on your hand everytime. But, on the other, the higher end foundation have a tendency to be a bit heavier on the face. This leads them lasting longer (obviously that is dependent on what you're getting up to), but may not be adequate for daily use.
---